Abe Rein Co-Presents on Cybersecurity Issues in Commercial Transportation on PMTA Webinar on Feb. 28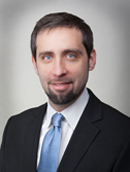 On February 28, 2019, Abraham J. Rein co-presented with Brett Creasy, President and Director of Digital Forensics at bit-x-bit on the Pennsylvania Motor Truck Association (PMTA) webinar, " Cybersecurity Risks and Best Practices in Commercial Transportation."
The webinar provided an overview of cybersecurity challenges and practices for the commercial transportation industry and included discussion of:
How companies are at-risk via electronic devices in trucks/vehicles, mobile devices and computers, and company networks.
Methods being used to hack companies and gain access to sensitive data.
Criminal and civil legal liability faced by transportation and trucking companies from cybersecurity issues and data breaches.
Best practices and ways to mitigate liability in the face of cybersecurity threats and how to respond to a data breach/hacking incident.