Abe Rein Discusses Fingerprint/Technology Case with Ars Technica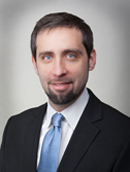 In the February 23rd article, "Judge: No, feds can't nab all Apple devices and try everyone's fingerprints," by Ars Technica reporter Cyrus Farivar, Abraham J. Rein discussed a recent U.S. District Court decision that is part of a growing number of criminal cases that "pit modern smartphone encryption against both the Fourth Amendment protection against unreasonable search and seizure, and also the Fifth Amendment right to avoid self-incrimination."
The decision by U.S. Magistrate Judge M. David Weisman on February 16, 2017, denied a warrant that would allow the government to compel any individual found on the suspect premises to provide their fingerprints to unlock any Apple electronic device located on the suspect premises.
In commenting on the decision, Mr. Rein notes:
"As I read the opinion, the government relies on old fingerprinting cases to argue that the Fourth and Fifth Amendments don't stand in the way of what they are seeking to do here. But (as the court points out) there is a big difference between using a fingerprint to identify a person and using one to gain access to a potentially vast trove of data about them and possibly about innocent third parties, too. The old fingerprinting cases aren't really good analogs for this new situation. Same is true with old cases about using keys to unlock locks—here, we're not talking about a key but about part of a person's body."