Abe Rein Moderates Panel on Data Security at Penn Intellectual Property Group's 2018 Symposium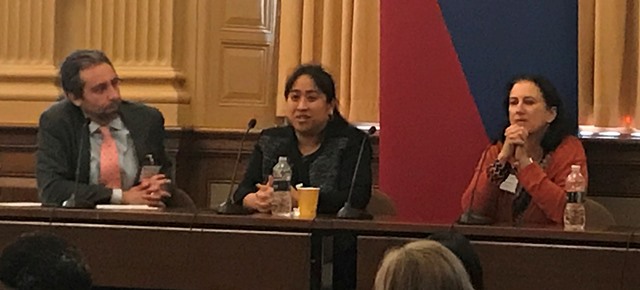 On March 27, 2018, Abraham J. Rein, Co-Chair of the Firm's Information Privacy & Security Practice Group, moderated a panel discussion focused on data security issues at Penn Intellectual Property Group's (PIPG) 2018 Symposium, "Open Source's Impact on Innovation," in Philadelphia. PIPG is a student group at the University of Pennsylvania Law School focused on enhancing intellectual property interest.
The panel covered:
Discussion of data security considerations in open source product development and use.
Impacts from the new EU consumer data privacy laws.
A review of security through obscurity and the arguments for and against it.
What the Equifax Leak has to do with open source, what has been learned from it, and where the liability falls.