Abe Rein Speaks on E-Discovery Panel at The Legal Intelligencer's Litigation Summit 2016 on Sept. 21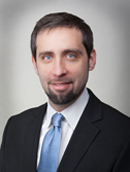 Abraham J. Rein served on the panel discussion, "Evolving E-Discovery: The Expanding Universe of ESI & The Risk of Spoliation," on September 21, 2016 at 3:15 p.m.at The Legal Intelligencer's Litigation Summit 2016 in Philadelphia.

Mr. Rein, an Associate in the Firm's Internal Investigations & White Collar Defense Practice Group and Co-Chair of the Firm's Information Privacy & Security Practice Group, and fellow panelist Lou Cinquanto of Cornerstone Discovery, examined E-Discovery in a world of cloud storage and mobile access.

The panelists looked at the legal challenges posed by emerging data types, such as location information collected by mobile phones, which may be stored on the device itself, on any computer that backs up the device, and/or on remote servers controlled by third parties, and the unique preservation challenges such far-flung data presents. The panel also discussed the state of the law with respect to spoliation, and strategies for managing it.