Amalia Romanowicz Presents on Deposition Strategies in Personal Injury Cases at PBI CLE Seminar on July 17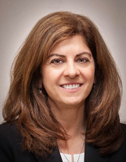 On July 17, 2019, Amalia V, Romanowicz presented, "Strategies for Taking and Defending Depositions," at the Pennsylvania Bar Institute's (PBI) CLE seminar, "Maximizing Outcomes of Personal Injury Cases," in Philadelphia, PA. The seminar was also simulcasted to multiple Pennsylvania locations.
The seminar provided a plaintiffs/defense step-by-step guide to both maximizing recoveries and defending the catastrophic injury suit. Designed and taught by lawyers, the seminar provided:
A step-by-step overview of the personal injury trial and advice for avoiding the most common rookie mistakes.
Tips for effectively screening a case for liability and damages.
Strategies for conducting thorough investigations and productive interviews.
Techniques for taking and defending depositions.
An introduction to the rules of evidence so your evidence doesn't get thrown out.