Andrea Kirshenbaum Assesses the Impact of the DOL's Final Rule on Overtime for The Legal Intelligencer on May 20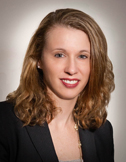 In a May 20, 2016 article for The Legal Intelligencer, Employment Principal Andrea M. Kirshenbaum examined the impact of the U.S. Department of Labor 's (DOL) Final Rule on overtime that more than doubled the minimum salary threshold for "executive," "administrative," and "professional," employees to qualify as exempt from overtime pay under the Fair Labor Standards Act (FLSA).
Ms. Kirshenbaum noted in her article that employers need to immediately assess how the DOL's Final Rule impacts them across the organization. She went on to explain:
"Given the legal and business implications of the Final Rule, employers should bring together a cross-disciplinary team including finance, operations, legal and employee relations professionals to assess the impact of the Final Rule and make compliance recommendations."