Andrea Kirshenbaum Serves as Faculty for PBI CLE Webinar Exploring the DOL's Final Rule on Overtime on June 8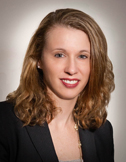 On Wednesday, June 8, 2016, at 4:00 p.m. ET, Employment and Wage and Hour Principal, Andrea M. Kirshenbaum, served as faculty for the Pennsylvania Bar Institute's (PBI) CLE webinar, "Compliance with the New U.S. Department of Labor Regulations Narrowing Overtime Exemptions."
The webinar examined the U.S. Department of Labor's (DOL) recently released regulations doubling the salary requirement for executive, administrative and professional "white collar" employees to remain exempt from the overtime requirements of the Fair Labor Standards Act (FLSA). The DOL estimates that this will make 4.2 million employees no longer exempt from overtime requirements, which will lead to $1.2 billion in additional wages paid to workers per year. The regulations also provide for an increase in the salary level every three years.
The webinar provided an overview of the revised regulations, explanations of how to comply, and solutions for minimizing risk when reclassifying employees.