Attorney-Client Privilege Trumps Confrontation Clause, Says Eastern District of Pennsylvania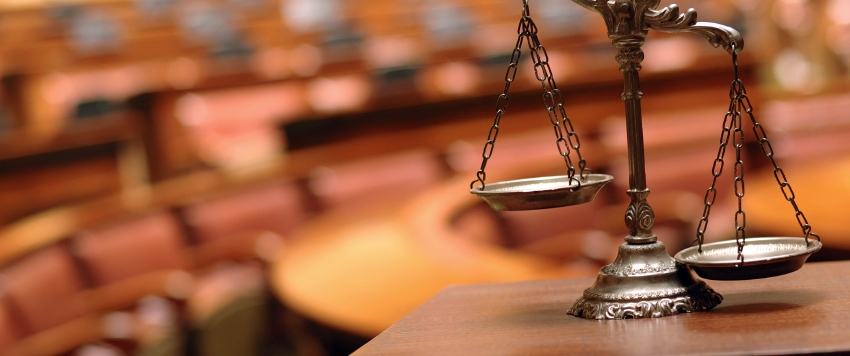 On March 2, 2018, the District Court for the Eastern District of Pennsylvania addressed whether a criminal defendant can cross-examine an immunized government witness about the content of her communications with her own counsel regarding her receipt of immunity. Ruling on this issue of first impression, the court held that neither the Confrontation Clause nor the witness' immunity agreement permitted such an inquiry.
The government has charged former Philadelphia sheriff John Green and businessman James Davis with a complex, nine-year bribery and kickback scheme. The government alleges that as part of this scheme, Davis made payments in connection with Green's 2007 reelection bid in exchange for obtaining and maintaining the business of Philadelphia Sherriff's sales of foreclosed property throughout the City. The trial is ongoing. See United States v. Davis, No. 2:15-cr-00138 (E.D.Pa.).
At trial, the government called Green's former Chief of Staff, Deeley, who testified pursuant to an immunity agreement with the government. The agreement was introduced into evidence and Deeley testified on direct examination about her understanding of its terms. United States v. Davis, No. 2:15-cr-00138, 2018 U.S. Dist. LEXIS 34875, *2 (E.D. Pa. March 2, 2018). She also described her role in the alleged scheme. On cross-examination, Davis' attorney questioned Deeley further about the immunity agreement. According to the court, his "extensive line of inquiry" included questions about her understanding of the immunity agreement and its terms, the government's expectations, and her obligation under the agreement to provide truthful testimony; several key provisions were read aloud. Id. at *4-*5. However, counsel also "sought to inquire about her discussions regarding the immunity agreement with her attorney." Id. at *2. In response, the witness invoked the protections of the attorney-client privilege. Id.
In briefing, the defendants argued that their inability to question Deeley "regarding her understanding of the criminal jeopardy and potential penalties she faced if she did not accept the Government's unilateral immunity agreement . . . including any related advice that she received from her attorney on these issues" violated their Sixth Amendment right to confront the witnesses against them. Defs' Joint Motion, ECF No. 121. They also claimed that Deeley had waived the attorney-client privilege by accepting the government's offer of immunity, which obligated her to "supply complete and truthful information" and "answer all questions concerning" the investigation into Green and Davis.
Judge Beetlestone rejected both of these arguments. First, the court held that although "exposure of a witness' motivation in testifying is a proper and important function of the constitutionally protected right of cross-examination," the right of cross-examination is not absolute. 2018 U.S. Dist. LEXIS 34875 at *3 (internal quotation marks omitted). Using the Third Circuit's two-step test identified in United States v. Chaldner, 326 F.3d 210, 219 (3d Cir. 2003), the court considered whether "the restriction [on cross-examination] significantly inhibit[ed] Defendants' exercise of their right to inquire into Deeley's motivation in testifying" and, if it did, whether "the restriction [was] nonetheless a reasonable limit." Id. at *3-4 (internal quotation marks omitted). The court determined that its refusal to permit questioning regarding the content of Deeley's communications with counsel did not significantly inhibit Davis's confrontation right because the jury had sufficient information to evaluate Deeley's potential bias and motivation for testifying. Id. at *4. Thus, no grounds existed to permit defendants' counsel to pierce the attorney-client privilege or to strike Deeley's direct testimony.
Second, the court held that the language contained in the immunity agreement did not operate as a waiver of Deeley's attorney-client privilege. The court refused to imply a waiver from its broad language and held that the only rights Deeley had waived in the agreement were those specifically identified, e.g., her Fifth Amendment right against self-incrimination. Id. at *6-7.
Practice Implications
Although the result in Davis may seem unsurprising, as the court itself noted, the Third Circuit has not yet addressed whether the Confrontation Clause right can overcome a witness' attorney-client privilege. Accordingly, counsel should be mindful in communicating with clients regarding immunity or similar agreements, especially in writing, that the privilege may be subject to successful attack at trial.
As Davis illustrates, defense counsel can properly cross-examine on facts and the witness's state of mind relevant to the immunity agreement – which, unlike attorney-client communications, are not protected by the attorney-client privilege.
When representing an immunized witness, ensure that she can discuss her understanding of the immunity agreement and bargain with the government without reference to communications with counsel to avoid accidental waiver.
When representing an immunized witness, review the attorney-client privilege's protections with the witness so that the witness can refuse to answer questions on those grounds. Although the government should object to questions seeking invade the privilege, the witness should also act to preserve her own privilege if possible.
Carefully review language in immunity agreements to ensure that no language that could imply a waiver is included.
Disclaimer: This post does not offer specific legal advice, nor does it create an attorney-client relationship. You should not reach any legal conclusions based on the information contained in this post without first seeking the advice of counsel.