Brian Bisignani Elected as President of the Historic Preservation Trust of Lancaster County's Board of Directors for 2020-2022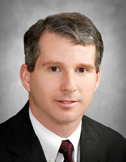 On Wednesday, November 6, 2019, the Historic Preservation Trust of Lancaster County (the Trust) elected Brian W. Bisignani as President of its Board of Directors for 2020 through 2022. Mr. Bisignani currently serves as the Trust's Vice President, General Counsel, and Board member.
The Trust is a nonprofit membership corporation serving Lancaster County Pennsylvania. It leads efforts to preserve Lancaster County's historic sites and architecture, collaborates with individuals, businesses, municipalities, government agencies, and other not-for-profit organizations, and delivers preservation education and advocacy for the preservation of historic architecture and sites.
Mr. Bisignani is a Principal in Post & Schell's Corporate Practice Group. His practice encompasses the areas of corporate and business law, business reorganizations and restructurings, commercial bankruptcy law and litigation, and commercial loan restructurings. Mr. Bisignani focuses his practice on corporate and business issues, including mergers, acquisitions, sales, divestitures, and commercial financing transactions, as well as representations of secured and unsecured creditors in both bankruptcy and non-bankruptcy proceedings. He also focuses on receivership and trusteeship proceedings, including those in the areas of real estate, long-term care, and gaming, and on issues relating to historic preservation.