Bryan Shay Explores the Consequences for Invoking the Fifth Amendment in Insurance Coverage Disputes in April 2014 Issue of CounterPoint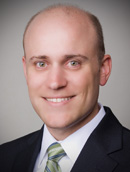 Insurance Law Associate Bryan M. Shay recently examined the consequences of an insured individual invoking their Fifth Amendment rights in an examination under oath (EUO) in the context of an insurance dispute. His analysis appears in the April 2014 issue of CounterPoint, a publication of the Pennsylvania Defense Institute.

In discussing the use of Fifth Amendment protections during an EUO pursuant to an insurance policy, Mr. Shay notes that:
"Standard personal property and casualty insurance policies require the insured to cooperate with his insurer in its investigation of his claim. This duty to cooperate may include the duty to submit to an EUO. The duty to cooperate — including submission to an EUO — is, therefore, a contractual obligation that exists solely because of the private contractual relationship between the insurer and the insured.

Because submission to an EUO is a contractual obligation, the Fifth Amendment privilege — the 'right to remain silent' — does not apply in the context of an EUO; thus, invocation of this right will not excuse the insured from his duty to cooperate."