Casualty Litigation Attorney Rob Balch Presents on Social Media Ethics for Attorneys at PADC Luncheon on May 20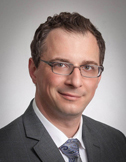 On May 20, Robert J. Balch, Associate in the Firm's Casualty Litigation Department, co-presented, "Is It Safe to Look? Issues and Strategies for Being an Ethical Social Media 'Peeping Tom'," at a luncheon CLE program hosted by the Philadelphia Association of Defense Counsel (PADC) at the Philadelphia Racquet Club.
Mr. Balch, who presented with representatives from social media monitoring software provider Fraudsniffr Inc, reviewed and discussed the benefits and ethical considerations for lawyers that use social media outlets such as Facebook, Twitter, and Instagram, for investigations and use in defense litigation. The presentation also covered how to properly address associated ethical concerns and ensure that evidence secured in social media investigations can be utilized in litigation.