Dan Altschuler Moderates Social Media Investigations Panel at Insurance Society of Philadelphia's 2018 I-Day on April 12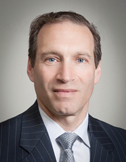 Casualty Litigation Chair Daniel S. Altschuler moderated the panel discussion, "Evolution of Social Media Investigations – Then, Now and in the Future," at the Insurance Society of Philadelphia's (ISOP) 2018 Philly I-Day at 3:25 pm ET on April 12, 2018. The panel included Scott Catron and Michael Petrie, Co-Owners of Social Detection, Inc.
Claims processes have remained the same over the last several years even though technologies have dramatically changed. The panel examined a behind the scenes look at the technology used to investigate fraud. The audience was also provided with:
Insight into how insurance investigations are conducted today and how they will be conducted in the future.
A look at internet mining and finding well-hidden social profiles, photos, and comments and improving online search results, as well as surveillance, background checks, and the claim investigation process.
Insight into reducing claims costs while improving investigative results.
A review of social media court cases and the legal ramifications of spoliation, "friending," and the ethical use of social media.
ISOP's Philly I-Day is the Delaware Valley's largest educational and networking event for insurance and risk management professionals. The annual event focuses on relevant and emerging trends influencing the insurance and risk management industries.