Elizabeth Hein Examines the Allocation of Scarce Resources by Providers During COVID-19 for Law360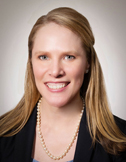 In the April 27, 2020 article, "A Blueprint for Allocating Scarce Health Resources in PA," for Law360, Elizabeth M. Hein examines the allocation of scarce resources for healthcare providers during the COVID-19 pandemic.Ms. Hein notes that "for hospitals in Pennsylvania, the Interim Pennsylvania Crisis Standards of Care for Pandemic Guidelines created jointly by the Pennsylvania Department of Health and Hospital & Healthsystem Association of Pennsylvania provide welcome guidance and potential legal protection for facilities preparing to implement scarce resource allocation policies."
She goes on to note:
"No healthcare provider wants to be in the position of deciding which patients do and do not receive potentially life-saving treatment. But preparing for the worst-case scenario puts facilities in the best position to ensure that their decision-making during [the COVID-19 pandemic] is consistent, fair and that it does not rely on the intuitions of physicians at the bedside."