Employment Chair Sid Steinberg Examines the Fair Credit Reporting Act's Role in Employment Background Checks for The Legal Intelligencer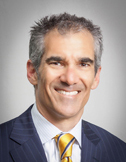 In his October 2015 column for The Legal Intelligencer, Employment & Employee Relations Chair Sidney R. Steinberg, looks at the Fair Credit Reporting Act (FCRA), the use of third-parties in performing background checks, and the roll of both in employment law.
Mr. Steinberg notes that when hiring a third party to conduct a background check, the FCRA comes into play. He examines the case of Ramos v. Genesis Healthcare LLC, which illustrates that when a background check comes back with negative information, the Act permits the applicant to respond and explain any discrepancy, and it is important to allow that response before taking an adverse action.
He notes:
"The case highlights a prospective employer's obligation to comply with the FCRA when it outsources its application background checks. It also emphasizes the importance of documenting how hiring decisions are made—particularly when the results of a background check are dispositive."