Employment Chair Sid Steinberg Examines Intermittent Leave Under the FMLA in June 2015 Legal Intelligencer Column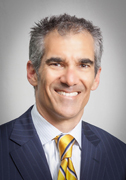 In his June 2015 Employment Law column for The Legal Intelligencer, Employment & Employee Relations Chair Sidney R. Steinberg looks at a case that illustrates the difficult balance between managing employee leave and maintaining workforce productivity.
The case, from the U.S. District Court for the Eastern District of Pennsylvania - Brady v. United Refrigeration - involved an employee that claimed she suffered from chemical sensitivity, and requested a "fragrance-free zone" from her employer. Though the employer accommodated her requests, her condition persisted, as did intermittent related absences, and, eventually, resulted in the employee being laid off.
Mr. Steinberg notes that:
"When intermittent FMLA [Family and Medical Leave Act] is combined with the so-called 'hidden disabilities' such as migraines, fibromyalgia or asthma, employers are often hard pressed to manage their workforce in compliance with the various statutes that come into play."