Employment Principal Andrea Kirshenbaum Looks at How the DOL May Adjust White Collar Exemptions under the FLSA in Her Feb. 26 Legal Intelligencer Column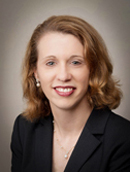 In her February 26 Wage and Hour Column for The Legal Intelligencer, Employment & Employee Relations Principal Andrea M. Kirshenbaum examines the existing "white collar" exemptions under the Fair Labor Standards Act (FLSA) - and how the Department of Labor (DOL) is likely to revise them in the coming weeks.
Ms. Kirshenbaum notes that in March 2014, President Obama issued a memo to DOL Secretary Thomas Perez directing him to "propose revisions to modernize and streamline the existing overtime regulations" of the FLSA. Specifically referenced were the FLSA's "white-collar" exemptions.
She goes on to note that, as employers have waited "with baited breath" for the proposed revisions, some consensus has emerged on what they may look like.
"The salary test of $455 per week will increase significantly. The Huffington Post has reported that the Obama administration is leaning toward setting the minimum salary requirement at $42,000 (which equates to slightly more than $800 per week). recently, 26 senators (25 democrats and one independent) wrote to the President advocating for a minimum salary requirement of $56,680 per year (or $1,090 per week)."
"According to the Economic Policy institute, an increase to $42,000 per year would cover 35 percent of salaried workers (up from 11 percent with the regulations currently in effect)."
"Employers should anticipate revisions to the duties requirements as well, which likely will make it more onerous to satisfy the tests to qualify as exempt. specifically, Perez has been quoted as describing the current 'primary duty' test as a 'loophole.' His comments suggest that the DOL may require employees to spend a certain percentage of time on exempt duties in order to qualify as exempt under any of the white-collar exemptions."
"These proposed changes, if adopted, could make millions of employees eligible for overtime (especially in states that have not adopted a higher salary threshold like California)."