Employment Principal Sid Steinberg Examines a Case Involving Retaliation Rights in March 2015 Column for The Legal Intelligencer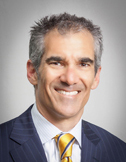 In his March 11 column for The Legal Intelligencer, Employment & Employee Relations Principal Sidney R. Steinberg examines Speed v. WES Health System (E.D. Pa. Feb. 26, 2015), a case involving retaliation rights under Title VII of the Civil Rights Act of 1964.
Mr. Steinberg notes that the case, "highlights that at the motion to dismiss stage, dismissal of retaliation claims is difficult." He goes on to explain:
"This case also serves as an indication that, while the court did not specifically reach the issue of whether employees who are forced to defend themselves from perceived harassment have engaged in 'protected activity,' the Eastern District seems to be open to expanding Title VII retaliation claims to encompass this behavior."