F. Traynor Beck Joins Post & Schell as Principal and Chair of Corporate Practice Group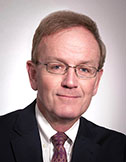 PHILADELPHIA, PA – October 4, 2016 – Post & Schell, P.C. is pleased to announce that F. Traynor "Tray" Beck has joined the Firm as a Principal, resident in its Philadelphia Office. Mr. Beck will also serve as Chair of the Firm's Corporate Practice Group.

For over 30 years, Mr. Beck has counseled multinational corporations to early-stage startups in public finance, equity and debt financing, mergers and acquisitions, general corporate, and project finance, and represents clients in the health care, hospitality, membership association, and manufacturing industries. Mr. Beck also has broad energy industry experience, representing developers, purchasers and sellers of energy assets, and financiers in coal, natural gas, and renewable energy projects. He also represents franchisors in connection with disclosure documents, franchise agreements, and regulatory filings.
"Tray's arrival at Post & Schell immediately broadens and strengthens the Firm's Corporate practice and our ability to counsel clients in large, complex business transactions," said A. James Johnston, President & Chief Executive Officer of Post & Schell, P.C. "His practice is complementary to our Energy & Utilities, Health Care, Environmental, and Hospitality practices, among others, and we are confident that many of our clients will immediately benefit from Tray's arrival."
"Post & Schell offered a combination of complementary practices and attorneys and the ability to lead the growth of the Firm's Corporate Practice Group," said Mr. Beck. "I look forward to collaborating with my new colleagues and being part of the Firm's continued growth and success."

Mr. Beck joins Post & Schell from McCarter & English, LLP, where he was a Partner in the firm's Corporate Practice, and served as Managing Partner for the Firm's Philadelphia Office. Prior to that, he was a Partner with Montgomery McCracken Walker & Rhoads LLP.
In 1997, Mr. Beck leveraged his legal practice and experience to co-found Consolidation Capital Corporation, a publicly traded company that raised in excess of $500 million in its initial public offering to consolidate one or more fragmented industries. During the next two years he served as Executive Vice President and General Counsel and oversaw the company's acquisition program. During that time the company completed more than 50 acquisitions and grew to $1.8 billion in annualized revenue before merging with another public company in February of 2000.
Mr. Beck is a graduate of Stanford Law School, and holds a B.A. and M.A. in Politics, Philosophy and Economics from Oxford University. He graduated from the University of Pennsylvania with a B.A. degree in International Relations.
About Post & Schell, P.C.
Post & Schell, P.C. is committed to defining, measuring and achieving legal excellence. We provide sophisticated legal services and strategic counseling to highly regulated industries and their directors, officers, and stakeholders regionally and nationally. Our attorneys provide our clients with problem-solving and efficient representation in transactional, litigation, regulatory, compliance, corporate, and public policy matters.
Our practice groups are vertically integrated into a variety of highly regulated industries including: banking and financial services; commercial transportation; commercial construction; energy & utilities; environmental; health care; higher education; hospitality; information technology and informatics; insurance; manufacturing; pharmaceutical and medical device; pharmacy benefit management; and professional services.
With offices in Washington, D.C., Princeton, NJ, and Philadelphia, Pittsburgh, Harrisburg, Lancaster, and Allentown, PA, our attorneys represent industries in a variety of venues and geographic markets.