FinCEN Imposes Civil Money Penalty on Former Bank Officer for Failing to Adequately Staff Bank's AML Compliance Function and for Capping Bank's Suspicious Activity Reports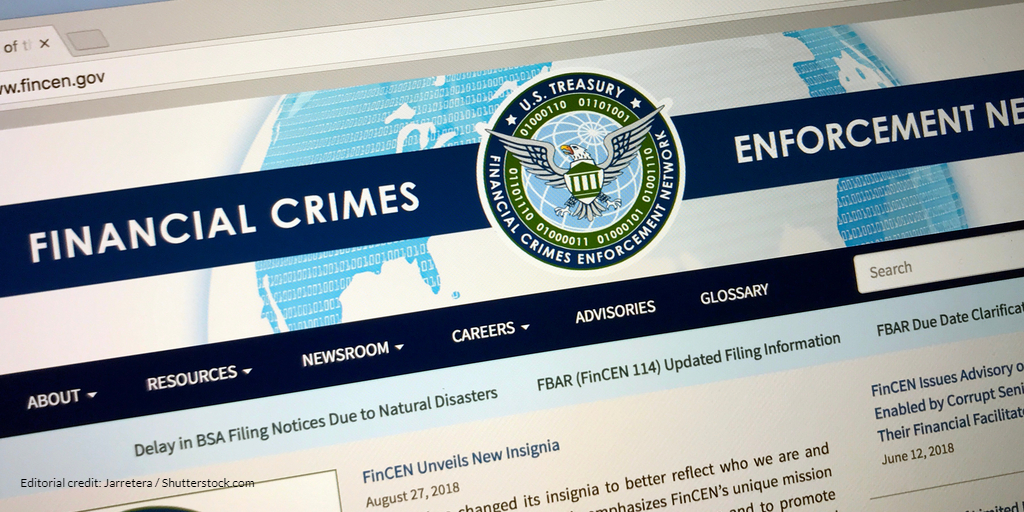 In February 2018, Department of Treasury's Financial Crimes Enforcement Network (FinCEN) and the Office of the Comptroller of the Currency imposed a $185 million civil money penalty on U.S. Bank N.A. (Bank) for willful violations of the Bank Secrecy Act (BSA), including failing to establish and implement an adequate anti-money laundering (AML) program and failing to report suspicious activity. On March 4, 2020, FinCEN imposed a $450,000 civil money penalty on the Bank's former Chief Operational Risk Officer for his role in these failures.
According to FinCEN, the civil money penalty was warranted because the Officer "shares responsibility for the Bank's violations of" the BSA's requirements to maintain an effective AML program and timely file suspicious activity reports (SARs) based on his oversight of the Bank's AML compliance function during a portion of the years when the Bank was noncompliant.
FinCEN asserts that the Officer failed to adequately staff the Bank's compliance function and that this under-resourcing prevented the Bank from having an effective AML program. According to the enforcement action, the Bank had an insufficient number of AML investigators: "even when the Bank had more than $340 billion in assets, it employed only approximately 30 AML investigators."
Personnel and resource shortages also caused the Officer to adopt policies and procedures designed to minimize the compliance burden on the Bank's "woefully inadequate number of AML investigators," rather than ensure that the Bank fulfilled its BSA obligations to detect and prevent money laundering, terrorist financing, and other threats. In addition to excluding Western Union money transfers from transaction monitoring, the Officer also set the Bank's automated transaction monitoring system to limit the number of alerts generated for review. With alerts capped, FinCEN asserts that "an alarming number of alerts were suppressed, preventing suspicious activity from being investigated and reported." This also prevented the Bank from fulfilling its obligation to timely file SARs.
Despite multiple warnings from the Bank's regulator and detailed reports from subordinates about the Bank's non-compliance, the Officer failed to correct these deficiencies. FinCEN also stressed that the Officer should have known that these deficiencies were significant and worked to correct them based on FinCEN's 2010 public enforcement action against Wachovia Bank for similar failures. Ultimately, for his role in failing to ensure the Bank's compliance with the BSA and take corrective measures, FinCEN imposed a $450,000 civil money penalty on the Officer.
Practice Points
Individuals involved in ensuring financial institutions' compliance with the BSA should be mindful of the possibility of significant personal liability for the institution's failures.

FinCEN and other regulators will consider the financial resources devoted to compliance when making culpability and penalty determinations, including the number of personnel. This is consistent with the Department of Justice's 2017 memorandum regarding "Evaluation of Corporate Compliance Programs," which applies to all corporate defendants facing government investigations and is designed to aid prosecutors in "determining whether to bring charges, and negotiating plea or other agreements." The memorandum instructs prosecutors to consider the sufficiency of compliance staffing and funding, including whether "requests for resources by compliance and control functions have been denied, and if so, on what grounds." For more information about the DOJ compliance program evaluation memorandum, see my article on the subject, authored with my colleague Ronald Levine.

Disclaimer: This post does not offer specific legal advice, nor does it create an attorney-client relationship. You should not reach any legal conclusions based on the information contained in this post without first seeking the advice of counsel.