Food Allergy Lawsuits on the Menu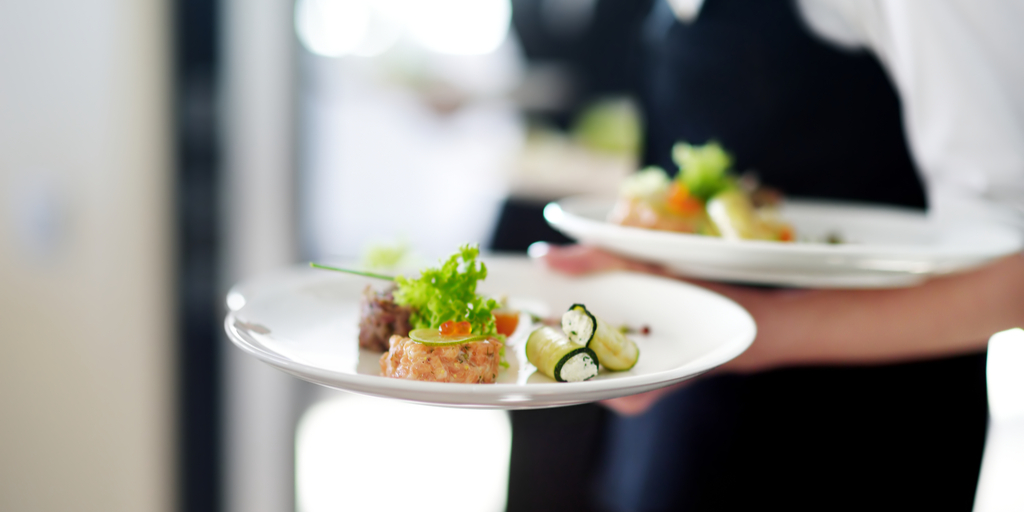 As awareness surrounding food allergies has steadily increased over the past 10 years, restaurants and the food industry have seen a corresponding rise in food allergy-related lawsuits. This comes as private insurers saw "claim lines with diagnoses of anaphylactic food reactions rise 377 percent from 2007 to 2016," according to a recent study by Food Allergy Research & Education (FARE).
As dining guests with food allergies increasingly request food to accommodate their needs, the foodservice and hospitality industries face liability should they unknowingly serve a triggering ingredient or fail to label their food choices accurately and obviously. This heightened awareness also means that juries have a better understanding of food allergies – and may be more sympathetic to plaintiffs than ever before.
Recent cases offer examples of the types of claims that have steadily increased and serve as a reminder to the foodservice and hospitality industries that they must be vigilant when being asked to accommodate special dietary requests.
In J.D. v. Colonial Williamsburg, No. 18-1725 (4th Cir. May 31, 2019), the U.S. Court of Appeals for the Fourth Circuit recently examined whether a child with a severe gluten allergy should be allowed to bring a homemade gluten-free meal into a restaurant. In what has been seen as a victory for individuals with celiac disease or food allergies, the court held that it may be reasonable and necessary for an individual who has a disability due to a medically diagnosed diet – such as gluten intolerance or food allergies – to bring their own food into a restaurant.

The case was brought by an eleven year old boy who was on a school trip to Colonial Williamsburg in May 2017, where the class was scheduled to make a visit to Shields Tavern, which offers an authentic 18th century experience with costumed actors and musicians. Because J.D. is diagnosed as having "either celiac disease or non-celiac gluten sensitivity," his family routinely prepares him with separate, homemade meals when he dines in restaurants. Celiac disease is an autoimmune disorder which causes problems in the small intestine when gluten, a protein in wheat, rye, barley and triticale products, is consumed.

Shields Tavern refused the father's request that J.D. be allowed to eat his own food inside the restaurant stating that it was a health code violation and instead offered to prepare him a gluten-free meal in the kitchen. J.D. declined their request because he "didn't trust the restaurant to safely prepare his food."1 J.D. ultimately left the restaurant in tears and ate his homemade meal outside.

J.D.'s father brought suit against the owner and operator of Shields Tavern, the Colonial Williamsburg Foundation, alleging that it discriminated against J.D. by keeping him out of the restaurant and failing to provide him with a reasonable accommodation in violation of the Americans with Disabilities Act (ADA), the Rehabilitation Act, and the Virginians with Disabilities Act.2

The district court granted the restaurant's Motion for Summary Judgment, reasoning "that J.D.'s request to bring his homemade meal inside Shields Tavern was not a 'necessary' modification under the ADA because the gluten-free meal offered by Shields Tavern would have provided J.D. with full and equal enjoyment of the restaurant."

The family appealed the ruling and in a 2-1 decision, the U.S. Court of Appeals for the 4th Circuit reversed the granting of summary judgment and remanded the case back to the district court for a jury trial. The majority opinion contains crucial interpretations of the ADA and the companion ADA Amendments Act (ADAAA) with respect to the disability rights of those with medically necessary diets.

The majority noted that the ADA requires that individuals with disabilities must not face discrimination "in the full and equal enjoyment of the goods, services, facilities, privileges, advantages, or accommodations of any place of public accommodation." The ruling highlighted that for J.D. the accommodation was necessary since he had become ill on several prior occasions from consuming trace amounts of gluten from meals that were deemed to be "gluten-free" restaurant food.

The ADAAA provides that the definition of "disability" includes a condition that "substantially limits the ability of an individual to perform a major life activity as compared to most people in the general population." The majority confirmed that "eating is a major life activity." juncture

While the ultimate issues in the case will be decided by a jury, the case serves as a cautionary tale for the hospitality industry. Even if the jury finds that the restaurant did not discriminate against J.D., the words authored by Judge Albert Diaz in his dissenting opinion may prove to be prophetic. He concludes: "The majority holds that forcing restaurants to give up control over the food they serve is a perfectly reasonable thing to do. While the majority claims its analysis is "individualized," Maj. Op. at 13, the real-world consequences of its ruling are sweeping in effect. Even restaurants which, like the Tavern, have made indisputably rigorous and wholly commendable efforts to prepare gluten-free meals and thereby accommodate people with J.D.'s disability are strung up. Only in the judicial monastery could this impractical and unworkable requirement hatch. While the holding here is not the end of the matter—Colonial Williamsburg may well prevail at trial—it has the flavor of a de facto per se rule: Restaurants must either allow patrons to consume food prepared outside their premises or must justify their refusal at a costly trial. In practice, I suspect many will forgo the litigation and simply fold the tent. Thus do we bid a rule whose health and safety benefits are self-evident farewell."

In another recent action, a California man filed suit against Xanterra Parks & Resorts, the owner and operator of the El Torvar Hotel, alleging that he suffered a permanent injury after consuming French onion soup at the hotel restaurant that a chef assured him was gluten free. According to the complaint, Todd Serlin, who suffers from Celiac disease, was a guest at the El Torvar Hotel and had dinner at the hotel's restaurant. Mr. Serlin questioned the waitress several times to confirm that the French onion soup on the menu could be prepared gluten-free. The waitress assured him that the soup could be made gluten-free by removing the crouton. She added that a portion of the kitchen was reserved for preparing foods for patrons with food allergies, such as celiac disease.

Mr. Serlin asked the waitress to confirm with the chef that there was no gluten in the base of the soup. He was once again assured that the soup was, in fact, gluten free. Based upon these repeated assurances, Mr. Serlin ordered the soup and became ill within a few hours of eating his meal. It was later determined that the restaurant served him food that contained gluten.

Mr. Serlin filed suit against the restaurant alleging that it was negligent in serving him food which contained gluten. The case is still pending in the U.S. District Court for the District of Arizona.

Food allergy lawsuits are not restricted to those afflicted with Celiac disease. Earlier this year, a California man, who has a severe nut allergy, filed suit against celebrity chef Jose Andres after suffering a severe allergic reaction while eating at The Bazaar by Jose Andres located in Miami, Florida. Prior to arriving at the restaurant, Jason Reid's travel planner had alerted the restaurant by email of Mr. Reid's severe allergies to peanuts and nuts. Upon arriving at the restaurant, Mr. Reid reminded his server of his allergy restrictions. Despite his warnings, Mr. Reid alleges that he began to experience symptoms of a severe allergic reaction after he took the first bite from a tasting menu. He approached the server and asked if there were nuts in the food, which the restaurant staff denied. After his throat began to swell and he had difficulty breathing he self-administered his epinephrine auto-injector and went to the hospital.

The lawsuit alleges that the restaurant failed to properly train its staff regarding food allergies, failed to properly maintain the food, negligently served Mr. Reid nuts despite being repeatedly advised of his allergy and failed to properly warn him of the allergen in his dish.

In an interview given to Allergic Living magazine, Mr. Reid expressed frustration with the way his situation was handled by the restaurant staff. "They were jerks to me…It's just scary how apathetic people are towards food allergies." Reid stressed that his lawsuit is not about the money, as he has vowed to donate any recovery to charity. Rather, he hopes that his lawsuit will raise awareness about food safety at restaurants.

These cases serve as a stark reminder that the food service and hospitality industries must be vigilant with handling food allergy needs and accommodations. Food allergy lawsuits can be time consuming, costly and bring irreparable harm to an establishment's reputation. To protect the well-being of their guests and limit potential financial and reputational damage, establishments should:
Properly train and empower staff with knowledge to handle situations that arise with food allergies. The server should ask the guests about any special dietary restrictions which would allow the restaurant to learn about any needs and answer questions the guest may have about how the food is prepared.
Label their menus with accurate allergen information and provide an alternative menu for guests with food allergies to provide patrons assurances that the kitchen is trained to handle food allergies and can accommodate their allergy needs in a safe manner.
Consider including information on its website about how it handles and accommodates allergy needs so a guest can determine whether it is safe to dine with them in advance.
---
1 J.D.'s concerns may not be unfounded as a May 2019 study published in the American Journal of Gastroenterology revealed that thirty-two percent of restaurant foods labeled gluten-free do, in fact, contain gluten.
2 The Fourth Circuit noted in its opinion that the ADA and Rehabilitation Act "require a plaintiff to demonstrate the same elements to establish liability", and that the Virginians with Disabilities Act's "'standards for liability follow the standards established in the federal Rehabilitation Act of 1973 and adopted in the ADA.'"