Health Care Chair Paula Sanders Discusses the Medicare Challenges for Health Care Providers with CBS Affiliate WHP21 News - Harrisburg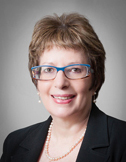 Paula G. Sanders, Chair of Post & Schell's Health Care Practice Group, recently sat down with reporter Kyle Rogers from CBS Affiliate WHP21 in Harrisburg, PA. The interview focused on a recent report from the Council of Medicare Integrity that listed Pennsylvania as "one of the top five states with Medicare waste."
In the March 31 interview, Ms. Sanders noted that the complexity that health care providers face related to billing as an important factor related to billing errors that lead to Medicare waste.
"It's not abuse. It's not fraud. The rules are very complex and it's very hard to make sure when you're providing the best care you can, that you're dotting all the "I"s and crossing all the "T"s."