Health Care Chair Paula Sanders Named as Co-Chair of the Pennsylvania Bar Association's Mental Health Subcommittee
Health Care Chair Paula G. Sanders was recently named as a Co-Chair of the Pennsylvania Bar Association's (PBA) Mental Health Subcommittee,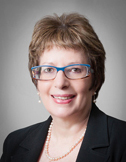 along with Rose Constantino, Associate Professor, Health and Community Systems at the University of Pittsburgh's School of Nursing.
The Mental Health Subcommittee promotes dialogue surrounding mental health matters and provides resources for individuals with mental health concerns. The Subcommittee affords an opportunity to address consent to treatment issues, equal access to care and mental-health benefits and to elevate the issue of mental-health care and promote advocacy.
Ms. Sanders also served as the past Chair of the PBA's Health Law Committee and Health Care Legislative Subcommittee, and past Co-Chair of the PBA's Long-Term Care Subcommittee.