Health Care Chair Paula Sanders Presents on LeadingAge Webinar Regarding 2014 PEPPER Report Procedures and Best Practices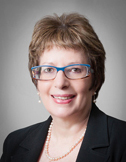 On July 10, 2014, Health Care Chair Paula G. Sanders co-presented on the webinar, "The New PEPPER Made Simple," with Stephanie Kessler, Partner, Reinsel Kuntz Lesher LLP.
The webinar, sponsored by the Maryland Chapter of LeadingAge, will provide participants:
An explanation of how to analyze PEPPER reports.
How to evaluate therapy data in comparison to other skilled nursing facilities (SNF) to better assess strengths and weaknesses and to minimize risk.
How to utilize PEPPER reports to implement more robust review of therapy procedures and improve quality of care.