Health Care Chair Paula Sanders Presents on PHCA/CALM Webinar Reviewing 2014 PEPPER Report Procedures and Best Practices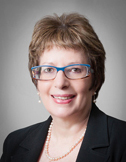 On June 3, 2014, Health Care Chair Paula G. Sanders co-presented on the webinar, "What You Need to Know about the 2014 PEPPERS Reports." Ms. Sanders co-presented with Stephanie Kessler, Partner, Reinsel Kuntz Lesher LLP.
For skilled nursing facilities (SNF) The Program for Evaluating Payment Patterns Electronic Reports or PEPPERS reports, "is a report that summarizes a SNF's Medicare claims data in areas that may be at risk for abuse or improper payment."
The webinar, sponsored by the Pennsylvania Health Care Association (PHCA) and the Center for Assisted Living Management (CALM), provided participants:
An improved understanding of how to read the SNF PEPPER reports.
How to analyze the data sources used to compile the PEPPER and ways to compare your facility-specific data to that of your peers regionally, statewide and nationally.
How to develop strategic audit and monitoring goals for therapy utilization and billings.