Health Care Chair Paula Sanders Presents on LeadingAge PA Webinar on Act 31 and Long Term Care on Feb. 26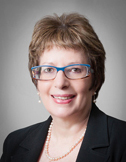 Paula G. Sanders, Chair of the Firm's Health Care Practice Group, presented on the LeadingAge PA webinar, "Act 31 and Child Protective Services Law: What You Need to Know," on February 26 at 2:00 pm ET.
The webinar focused on how ACT 31 applies to the long term care field in Pennsylvania, including definitions and an overview of mandated reporting obligations, liabilities, and educational requirements and how they pertain to staff and administration at long term care communities.
The hour long webinar also addressed:
Who is a mandated reporter, and who is required to have Act 31 education?
What are acceptable sources for Act 31 education?
What is the process for submission of the waiver form?