Information Tech. Practice Chair Steve Fox Presents on the Hidden Risks of Cloud Computing at AHA's Leadership Summit on July 22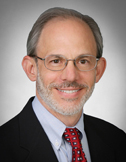 On July 22, 2014, Information Technology Practice Chair and Data Protection/Breach Co-Chair Steven J. Fox presented "Hidden Risks of Cloud Computing" at the Health Forum and the American Hospital Association's (AHA) 22nd Annual Leadership Summit in San Diego, CA.
As price point and convenience drive adoption of cloud and mobile technology, many health care organizations are presented with new challenges in terms of securing the associated applications and data, particularly as it applies to patients. Additionally, issues often arise with technology vendors over service levels, information security, ownership of data hosted by a remote third party, and use of hosted data by the vendor. Mr. Fox's presentation provided guidance on how to avoid some of the more important pitfalls associated with cloud computing.