Insurance Chair McMonigle and Associate Shay Look at the Top 10 Decisions From 25 Years of Bad-Faith Law for The Legal Intelligencer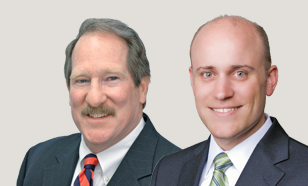 In a July 7, 2015 article for The Legal Intelligencer, Insurance Law Chair Richard L. McMonigle, Jr. and Associate Bryan M. Shay look at the top 10 decisions in bad faith law following 25th anniversary of the effective date of Pennsylvania's insurance bad-faith statute, 42 Pa.C.S.A. Section 8371.
The authors note that:
"For attorneys who handle bad-faith cases, whether for the policyholder or the insurance carrier, it has been an eventful quarter-century. While many issues involving Section 8371 have been resolved over that time period, as the above court decisions attest, numerous legal questions remain, and new ones seem to crop up with regularity. Thus practitioners and the courts are likely to find that the next 25 years will prove as action-packed as the last."