Insurance Chair McMonigle and Principal Andreuzzi Look at 25 Years of PA's Insurance Bad Faith Statute for The Legal Intelligencer's Insurance Law Supplement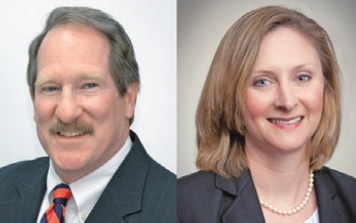 In The Legal Intelligencer's August 2015 Insurance Law Supplement, Insurance Law Chair Richard L. McMonigle, Jr. and Principal Lindsay B. Andreuzzi examine the current state of insurance bad faith in Pennsylvania on the 25th anniversary of the Commonwealth's insurance bad-faith statute, 42 Pa. C.S.A. Section 837.
The authors note that the 81-word statute has, "spawned legal issues far more numerous than its modest size portended," and that, "each year...the state and federal courts are called upon to address a new wrinkle wrought by the statute, and the past 12 months or so have proved no exception."
They also note:
"New issues will continue to crop up, and a new generation of attorneys and jurists will continue to grapple with the scope and effect of Pennsylvania's bad faith statute."