IT Chair Steve Fox Presents on HIE Security at Regional HIMSS Conference on Nov. 13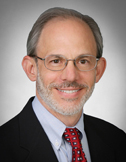 Information Technology Practice Group Chair Steven J. Fox presented, "Ensuring Privacy and Security of Health Information Exchange in Pennsylvania," on November 13 at the 7th Annual Regional DV-NJ Chapters HIMSS Conference in Atlantic City, NJ.
Mr. Fox co-presented with William "Buddy" Gillespie, Director Healthcare Solutions at Distributed Systems Services, Inc. (DSS).