IT Group Chair Steve Fox Negotiates $50-100 million HIT/EMR Contracts for Two Large, Regional Health Systems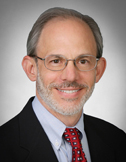 Steven J. Fox, Principal and Chair of Post & Schell's Information Technology Practice Group, recently worked in collaboration with the General Counsels and Information Technology teams from two large, regional health systems to negotiate complex, multi-layered agreements with a provider of comprehensive inpatient and ambulatory clinical information systems. The contracts ranged in size from $50-100 million.
As a result of the separate negotiations, the final agreements included significant protections for the health systems that had not been present in the original agreements, including expanded warranties, pricing protection, indemnification, significant modifications to the limitation of liability, and expansion of technology vendors' liability in the event of third-party claims due to the vendor's breach or negligence.