Jeff Brenner Provides Analysis of Sixth Circuit Decision and Impact on Benefits Claims Under ERISA for DRI's The Voice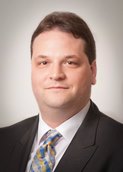 In the October 2018 issue of DRI's The Voice, Jeffrey M. Brenner explores the impact of the U.S. Court of Appeals, Sixth Circuit's recent decision in Springer v. Cleveland Clinic Employee Health Plan Total Care. In the August 14, 2018 decision the Sixth Circuit joined the Fifth, Ninth, and Eleventh Circuits in holding "that a plaintiff . . . does not need to suffer financial loss" to satisfy Article III standing for a 502(a)(1)(B) claim under ERISA.
In the article, "Sixth Circuit Joins Others Holding No Pecuniary Loss Needed for Standing to Sue for Benefits Under ERISA," Mr. Brenner notes:
"While Article III standing has always been regarded as a prerequisite for a benefits claim under the Employee Retirement Income Security Act (ERISA), what has not always been clear is whether the 'case or controversy' requirement for Article III standing requires the litigant to have suffered pecuniary loss.
...Springer reminds us that while Article III standing may be the floor for a benefits claim, it is by no means the ceiling. Claimants must still satisfy all requirements of plan language, and the failure to do so may prove fatal to their claims, regardless of Article III standing."