Jim Malone Examines New Excise Tax for Exempt Organizations for Law360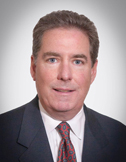 In the February 8, 2018 Law360 article, "Tax-Exempt Organizations Face A New Excise Tax," Tax Controversy Principal James R. Malone, Jr. examines the new excise tax applicable to exempt organizations on "excess" executive compensation under the Tax Cuts and Jobs Act that became law on December 22, 2017.
Mr. Malone notes:
"The new tax... creates additional complications for exempt organizations. Some of the concerns may be addressed either through a technical corrections bill or through regulatory guidance. In the interim, exempt organizations should proceed with great caution."