Jim Malone Examines the State and Local Tax Implications of Telemedicine for AHLA Connections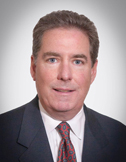 In the August 2018 issue of American Health Lawyers Association (AHLA) Connections, James R. Malone, Jr. explored the state and local tax implications of telemedicine for healthcare providers. In particular, his analysis:
Introduces some basic principles that limit the power of states to impose taxes on interstate commerce, with a particular focus on the requirements of nexus and apportionment.
Summarizes how those limits are evolving as states seek to adapt their tax systems to a marketplace that is largely driven by internet commerce.
Explains what the implications of evolving nexus and apportionment standards are for telemedicine providers.
Click here to read the full article.
© Copyright 2018, American Health Lawyers Association, Washington, DC. Reprint permission granted.