Jim Malone Presents on Tax Issues for Exempt Organizations at LeadingAge PA's Annual Conference on June 20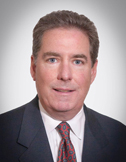 On June 20, 2018, Tax Controversy Principal James R. Malone, Jr. presented, "No One Said Being Exempt Was Easy: Tax Problems of Exempt Organizations," at LeadingAge PA's Annual Conference & Expo in Hershey, PA.
Mr. Malone's presentation focused primarily on the challenges that exempt organizations face in maintaining their exempt status and some of the situations that can create problematic issues. He also provided an overview of state and local tax concerns that exempt organizations face and touched briefly on federal employment tax enforcement initiatives.
LeadingAge PA is a trade association representing Pennsylvania not-for-profit organizations that provide housing, healthcare and community services primarily to the elderly. Founded in 1963, it was established to provide education and a voice of advocacy for not-for-profit long-term care providers. Learn More.