John Joseph Appointed as Chair of Post & Schell's Internal Investigations & White Collar Defense Practice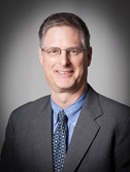 Philadelphia, PA – January 29, 2019 – Post & Schell, P.C. today announced that Principal John N. Joseph has been appointed as Chair of the Firm's Internal Investigations & White Collar Defense Practice Group. Mr. Joseph succeeds Principal Ronald H. Levine, who founded the practice at the Firm 17 years ago. Mr. Levine will continue as a Principal of the practice.
Mr. Joseph will oversee the practice's representation of clients that include individuals and companies located throughout the United States and abroad. The Group focuses on criminal and civil fraud and corruption investigations and on litigation involving the federal False Claims Act, health care, tax offenses, energy, federal procurement, financial and securities violations, the Foreign Corrupt Practices Act (FCPA), public corruption, cybersecurity and data breaches, and environmental violations, among others.
The Group's attorneys have extensive experience with federal and state enforcement agencies, including the DOJ, FBI, IRS, SEC, EPA, ICE, DEA, state Attorney Generals offices, and the Offices of Inspector General (OIG) for the Departments of Health & Human Services, FDA, Defense, Transportation, and Labor.
"John has played an integral role in growing our White Collar practice to serve clients in a variety of industries, both domestically and abroad.," A. James Johnston, President & Chief Executive Officer of Post & Schell, P.C. "We look forward to having him continue these efforts as Chair with gratitude to Ron for his leadership over nearly two decades."
"It has been an honor to help grow this practice since I joined the Firm 14 years ago," said Mr. Joseph. "I look forward to upholding the Group's standard for client service and legal distinction established by Ron."

About Post & Schell, P.C.
For over 50 years, Post & Schell, P.C. has provided sophisticated legal services and strategic counseling to highly regulated industries and their directors, officers, and stakeholders regionally and nationally. Our attorneys provide our clients with problem-solving and efficient representation in transactional, litigation, regulatory, compliance, corporate, and public policy matters.

With offices in Washington, D.C., Philadelphia, Pittsburgh, Princeton, NJ, Harrisburg, Lancaster, and Allentown, PA, our attorneys represent industries in a variety of venues and geographic markets.