Karyn Rienzi Authors Article on Impact of Protz Decision on PA Workers' Compensation Claims for Law360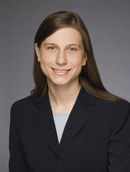 In a July 5, 2017 article for Law360, Appellate Principal Karyn Dobroskey Rienzi authored, "Expectations After Pa. High Court Workers' Comp Ruling," examining the impact of the Pennsylvania Supreme Court's decision in Protz v. WCAB (Derry Area School District).
As a result of the Protz decision the impairment rating evaluation (IRE) process has been eliminated from Pennsylvania workers' compensation law. In her analysis, Ms. Rienzi notes that:
"Going forward there is likely to be new case law involving the application of Protz. Action by the Pennsylvania Legislature following the decision is also a possibility. Employers and insurers should proactively examine each claim involving an IRE in order to determine whether Protz applies and how Protz affects the status of the claim going forward, as the Supreme Court's decision is likely to generate a great deal of litigation concerning these issues."