Kerry Maloney Co-Presents on Pharmacy Compounding Regulations at PA Pharmacists Association Annual Conference on Sept. 20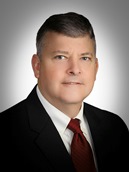 On September 20, 2019, Kerry E. Maloney co-presented, "What Every Pennsylvania Pharmacy Needs to Know about State Board of Pharmacy Compounding Regulations," at the Pennsylvania Pharmacists Association 2019 Annual Conference at the Seven Spring Resort in Seven Springs, PA.
The presentation reviewed:
The current and proposed Pennsylvania state regulations governing compounding pharmacies.
Pharmacist responsibilities relative to compounding.
Handling of compounding materials.
Packaging and labeling requirements.