Lindsay Berkstresser Examines PA Oil and Gas Drilling Regulatory Changes for the October 2016 PBA Shale Energy Law Committee Newsletter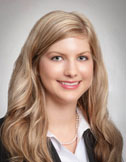 In the October 2016 newsletter of the Pennsylvania Bar Association's (PBA) Shale Energy Law Committee, Energy & Utilities Associate Lindsay A. Berkstesser examined regulatory changes regarding oil and gas drilling in Pennsylvania.
Ms. Berkstresser specifically looks at significant amendments to the regulations at 25 Pa. Code Chapter 78 governing oil and gas extraction proposed by the Pennsylvania Department of Environmental Protection (PA DEP). After an extensive review process, the Chapter 78a amendments became effective on Oct. 8, 2016 following publication in the Pennsylvania Bulletin.
Ms. Berkstresser notes:
"Certain obstacles remain before any comprehensive Chapter 78 amendments can take effect. On June 23, 2016, Gov. Tom Wolf signed Act 52 of 2016 (Senate Bill 279), which abrogates the proposed revisions to Chapter 78 and instructs that any future rulemaking for the conventional industry must be undertaken independently of the unconventional industry regulations. DEP now has an opportunity to revisit the regulations for the conventional industry. A new rulemaking could retain the previously proposed mandates. However, much like the development of DEP's originally recommended Chapter 78 amendments, this process could take approximately two years."