Mason Avrigian Discusses the Impact of Steel and Aluminum Tariffs on Construction Industry with Law360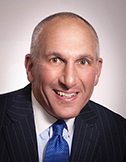 In the June 11, 2018 Law360 article, "Tariffs Threaten Construction With Delays, Increased Costs," Construction Principal Mason Avrigian, Jr. provided insight on how the Trump Administration's steel and aluminum tariffs are impacting the construction industry.
Mr. Avrigian specifically notes that contracts and costs are a particular area of concern.
"In my judgment, contractors affected by this need to address it quickly, as opposed to sitting back and not presenting the issue, if they want to have a hope of recovering the costs. They have to maximize what contract rights and remedies they have to offset this price increase," related to tariffs.