Mike Winfield Discusses Choosing Litigation or Arbitration for Construction Matters with Law360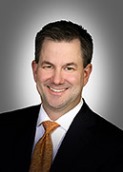 In the July 26, 2018 Law360 article, "Construction Arbitration & Litigation: Picking The Right Path," Construction Principal Michael W. Winfield provided insight into choosing between arbitration and litigation to resolve construction-related legal disputes.
Mr. Winfield notes that one advantage offered by arbitration is that, "the parties involved...usually select the people who will be handling the case," and they are more likely to be familiar with the related issues.
He explains:
"That's an opportunity you don't get in litigation - you get the judge that's assigned to your case or you get to select a jury, most of which won't have any particular industry experience."
Click here for the full article (subscription required).
Related Resources:
Mike Winfield Examines Perspectives on Mediation for The Legal Intelligencer's ADR Supplement