Mike Winfield Examines Mediation Strategy in Litigated Cases for the Federal Bar Association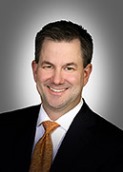 In the article, "Avoiding Mediation Missteps in the Litigated Case – An Insider's Perspective," Michael W. Winfield examines the missteps that often decrease the chances of a successful mediation result. The article appeared in the April 2019 issue of Chapter and Verse, the official newsletter of the Middle District of Pennsylvania Chapter of the Federal Bar Association.
Examining issues such as submitting to mediation too early and omitting the joint session, Mr. Winfield notes in the article:
"As an advocate for twenty-four years, and a mediator for eleven, I have witnessed the same missteps repeated in those mediations that breakdown without any resolution. Although there is no formula for guaranteed success, avoiding...missteps will decrease your chances of being in the statistical minority of failed mediations."