Modern Healthcare Consults White Collar Principal John Joseph on District Court's Medicare/Medicaid Overpayment Decision and Impact on Providers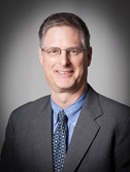 In the August 4 article, "Decision in 60-day repayment rule case puts providers on alert," Modern Healthcare examines a decision by U.S. District Judge Edgardo Ramos in Kane v. Healthfirst Inc. et al. and U.S. v. Continuum Health Partners Inc. et al., that rejected a healthcare provider's request to dismiss a government case against it. The case alleged that the provider, "failed to return Medicare and Medicaid overpayments within 60 days." The provider had "argued that the 60-day countdown shouldn't start until a provider is sure there is an overpayment."
Internal Investigations & White Collar Defense Principal, John N. Joseph, who had previously written on this issue, notes in the article that the decision "puts providers on high alert."
Mr. Joseph explains the potential impact of the decision:
"If a hospital, in good faith, tries to determine whether something is an overpayment or not and takes more than 60 days to do it … they could potentially be held liable. If they have information that suggests there's a potential overpayment, that is not something they can wait to act on."