NLRB's McDonald's Joint Employer Decision Sends Shock Waves Through Franchise Community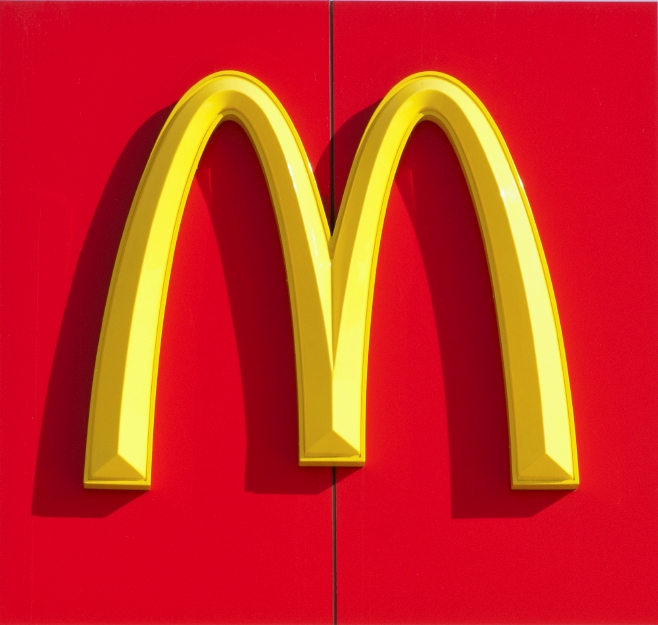 Note, a copy of this article also appeared in HospitalityLawyer's membership publication, CONVERGE, on September 15, 2014. Read More >>

On August 5, 2014 the National Labor Relations Board's ("NLRB") Office of General Counsel announced that it was authorizing complaints against both McDonald's store owners and corporate McDonald's USA LLC, as joint employers, in a series of unfair labor practice proceedings arising out of last autumn's minimum wage protest actions against the fast food industry. McDonald's was the primary target of the protest. It is alleged that some of the employees who left work to participate in the picketing were fired, disciplined or adversely impacted in some other way. Since the two million member labor union Service Employees International Union ("SEIU") was a primary sponsor of the protest, unfair labor practice charges were filed.

The use of the "joint employer" doctrine in these cases took the business community off guard. It should not have been.

The extension of a well-established labor law doctrine to capture new activity is not surprising considering President Obama's promise to transform labor law to be more employee and union friendly, and that the General Counsel who issued the complaints is Richard F. Griffin, Jr., an ousted recess appointee of the NLRB and a former general counsel for the International Union of Operating Engineers.
But what does this announcement mean? Except for the named franchisees and corporate McDonald's that now have to gear up to deal with the unfair labor practice hearings in the next few months, it means very little in the short run to other franchise players. The announcement is the equivalent of an indictment that begins the process. It does not change the law by itself. Before this expanded concept of "joint employership" becomes law it will have to work its way through and find acceptance at the administrative law judge level, the NLRB appellate level and ultimately in the federal courts. The process is likely to run two to four years.
What are the doctrines of single employership or joint employership, how have they been applied to franchise relationships in the past? Moreover, if the new theory becomes law what could this change in focus mean? The concepts of single employer status and/or joint employer status are simple to state, but difficult to apply and can bring doubt and confusion to even the most skilled labor counsel and experienced human resources official. They are concepts that apply across the entire waterfront of labor and employment law including anti-discrimination law liability, Fair Labor Standards Act ("FLSA") wage and hour liability for employees whose work hours with multiple employers are aggregated to create overtime obligations, and to issues for related "aggregated" and/or "control group" employers under pension law and Obamacare. On the NLRB front, single and joint employer analysis applies to both election cases in determining which groups of employees are included in a bargaining unit for election and bargaining purposes, as well as in unfair labor practice cases where remedial orders and damages come into play. These issues tend to be very evidence based and focus on the issue of control over material matters involved in the employment relationship.
For example, in Massey Energy Company, 358 NLRB No. 159, 194 LRRM 1124 (2012), the Board found that a parent energy company and its wholly-owned subsidiary mining company were a single employer for purposes of an unfair labor practice. Before reaching that conclusion, the board described the relevant test as follows:
Two or more ostensibly separate entities may be found to constitute a single employer where they constitute a single integrated enterprise. In determining whether such a relationship exists, the Board and courts consider four factors: common ownership, common management, interrelated operations, and centralized control of labor relations. 358 NLRB No. 159, at 8.
While all of these factors are important, centralized control of labor relations is considered the most important factor.
Similarly, in W.W. Grainger, Inc. v. NLRB, 860 F. 2d 244, 129 LRRM 2718 (7th Cir. 1988), the circuit court upheld a finding of joint employership between a company that leases truck drivers and the business that engaged the drivers to deliver its product and described the standard for joint employer status in these words:
Whether two separate entities exert sufficient control over one group of employees to be treated as joint employers for purposes of the NLRA, is a factual question depending largely on such factors as the supervision of the employees' day-to-day activities, authority to hire or fire employees, promulgation of work rules and conditions of employment, work assignments, and issuance of operating instructions. Boire v. Greyhound Corp., 376 U.S. 473, 84 S.Ct. 894, 11 L.Ed. 849 [55 LRRM 2694] (1964); NLRB v. Browning-Ferris Indus., 691 F.2d 1117, 1121-23 [111 LRRM 2748] (3d Cir. 1982). Whether two entities are joint employers depends on whether the employer claimed to be a joint employer, "possessed sufficient control over the work of the employees to qualify as a joint employer with [the actual employer]." Cf. Boire, 376 U.S. at 481, 84 S.Ct. at 899. Because the issue of joint employer status is a factual determination, the Board's decision that two employers are joint employers is entitled to deference if supported by the record as a whole. NLRB v. Western Temporary Services, Inc., 821 F.2d 1258-1266 [125 LRRM 2787] (7th Cir. 1987).
Whether the Board will be able to satisfy this test in the McDonald's cases remains to be seen. In most franchise relationships, it is the franchisee that owns the property and the building, hires, evaluates, disciplines and terminates the employees, establishes and schedules hours of work, and defines wages and benefits. The relationship between the corporate franchisor and the independent franchisee is minimal at best. But there are suggestions reported in the press that corporate McDonald's may be more involved in the day-to-day operation of the franchisees through ownership of property and buildings, and the issuance of rules and regulations that may involve the direction and governance of employment. Whether true, and if so, whether such activity will be enough to satisfy the joint employer test remains to be determined.
As we wait for the first wave of these cases to work through the process, both franchisors and franchisees need to carefully examine their relationship and take corrective action to disconnect any indicia of control over the employment relationship of the type that could produce a joint employer finding. Employment applications, employee handbooks, paychecks, benefit guides, workplace posters, disciplinary notices should all emphasize that it is the franchisee that is the employer, not the corporate franchise holder. The handbook should contain a disclaimer making it clear that it is the franchisee the employer, not the franchisor. Any step that can be taken to highlight the franchisee as the employer should be considered.

For more information about the NLRB's decision and its impact, contact Labor, Employment & Employee Relations and Hospitality Principal William J. Flannery at (717) 612-6022 or wflannery@postschell.com.
Disclaimer: this E-Flash does not offer specific legal advice, nor does it create an attorney-client relationship. You should not reach any legal conclusions based on the information contained in this E-Flash without first seeking the advice of counsel.