Ollie Overlander Presents on Workers' Compensation Best Practices at PBI CLE Seminar on May 29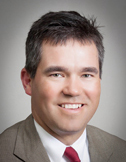 On May 29, 2019, Oliver C. Overlander, III presented on the Pennsylvania Bar Institute (PBI) CLE seminar, "Best Practices: The Well-Prepared Workers' Compensation Lawyer 2019," in Mechanicsburg, PA.
In 2017 the PBA Workers' Compensation Bench Bar Committee conducted a CLE on streamlining procedures and improving communications between practitioners and judges. In response to the overwhelmingly positive feedback received at that forum, a permanent standing committee is now in place to review and recommend ways to refine and improve the workers' compensation practice in Pennsylvania.
The 2019 Best Practices forum featured a distinguished panel of judges and attorneys who analyzed the top issues including preparedness, professionalism and communication in relation to:
WCAIS
Hearings and Mediations
Evidence