Opioid Law Creates Addiction-Treatment Kickback Crime That Reaches Commercial Health Insurance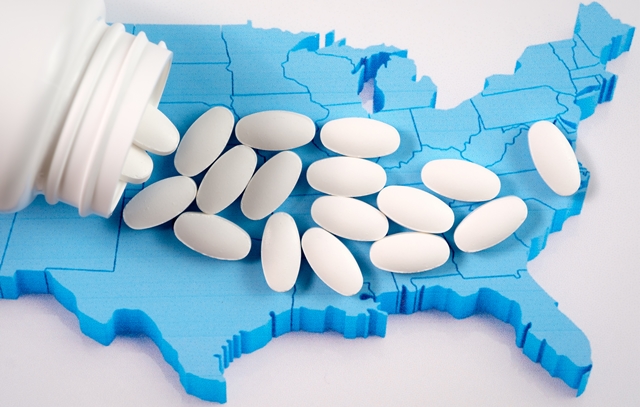 The SUPPORT for Patients and Communities Act, enacted on October 24, 2018 to combat the opioid epidemic, created a new criminal kickback prohibition for addiction treatment-related services. Codified at 18 U.S.C. § 220 and entitled "Eliminating Kickbacks in Recovery Act of 2018," it criminalizes paying for patient referrals or offering inducements to patients receiving addiction treatment services. Each violation is punishable by up to 10 years' imprisonment and a $200,000 fine.
What is Prohibited?
Section 220 makes it illegal to knowingly and willfully solicit, receive, offer, or pay "remuneration"
for referral of a patient to a recovery home, clinical treatment facility, or laboratory; or
in exchange for a patient using a recovery home, clinical treatment facility, or laboratory.
A "recovery home" is defined as a shared living environment that is, or purports to be, free from alcohol and illicit drug use and centered on peer support and connection to services that promote sustained recovery from substance use disorders. 18 U.S.C. § 220(e)(5).
Section 220 resembles the federal Anti-kickback statute ("AKS"), 42 U.S.C. § 1320a-7b, in several respects: (a) the same mental state, knowingly and willfully, is required; (b) it applies to payments made directly or indirectly, overtly or covertly, in cash or in kind; (c) it contains several safe harbors (discussed below); and (d) it relates to "remuneration," not defined in Section 220 but presumably with the same meaning as in the AKS – anything of value. However, Section 220 also applies more narrowly than the AKS, as it is limited to services provided by the three specified types of providers.
Section 220's prohibitions ostensibly apply to services covered by both commercial and government health care programs, unlike the AKS which only applies to federal programs. However, although the same conduct conceivably could be covered by both the AKS and Section 220, Section 220 provides that it does not apply to conduct that is prohibited by the AKS. 18 U.S.C. § 220(d)(1). Thus, in practice, Section 220 will primarily impact addiction treatment items and services covered by private, commercial insurance.
Safe Harbors
Section 220 provides seven safe harbors. 18 U.S.C. § 220(b)(1)-(7). They relate generally to the provision of discounts and waivers (18 U.S.C. §§ 220(b)(1), (3), (5)) and remuneration provided pursuant to written agreements such as contracts for goods, services, or employment (18 U.S.C. §§ 220(b)(2), (4), (6), (7)). The precise contours of each of these multi-factor safe harbors are beyond the scope of this piece, and likely will be clarified by future regulation. 18 U.S.C. § 220(c) (authorizing the Attorney General to issue regulations to clarify the safe harbors in consultation with the Secretary of Health and Human Services).
However, several safe harbors will be familiar to AKS practitioners. For example, Section 220 will not apply to payment by an employer to an employee or independent contractor with whom the employer has a bona fide relationship so long as the payment does not depend on volume or value of the referral, 18 U.S.C. § 220(b)(2), or to payments made pursuant to a written personal services or management agreement that satisfies the requirements of the AKS written arrangements safe harbor, 18 U.S.C. § 220(b)(4).
Takeaways
Section 220 is in effect. Those in the substance abuse treatment industry must ensure that their conduct and contracts do not violate Section 220's prohibitions or do fall within a statutory safe harbor.
Section 220 criminalizes the currently widespread practice of drug addiction treatment providers paying addiction call centers a commission for each patient sent to the provider. Such an arrangement is outside Section 220's safe harbors.
Section 220 does not replace the federal AKS and does not apply to conduct already prohibited by the AKS.
Disclaimer: This post does not offer specific legal advice, nor does it create an attorney-client relationship. You should not reach any legal conclusions based on the information contained in this post without first seeking the advice of counsel.