PA Supreme Court Proposes Changes to Malpractice Venue Rules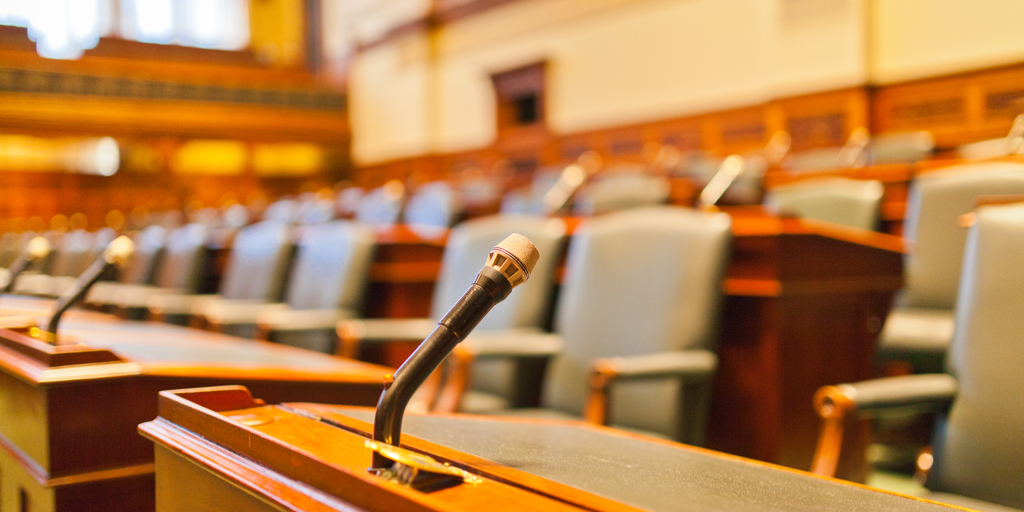 The Civil Procedural Rules Committee of the Pennsylvania Supreme Court is proposing to eliminate one of the state's most important professional medical malpractice reforms against forum shopping – Pennsylvania Rule of Civil Procedure 1006(a.1). This rule requires medical professional liability actions against health care providers to be brought only in the county where the cause of action occurred.
If this Amendment were to go into effect, health care providers would be subject to the same venue rules as defendants in non-medical professional liability actions. This would essentially be a return to the venue rules as they existed prior to the passage of Pennsylvania's tort reform statute, the Medical Care Availability and Reduction of Error (MCARE) Act, 40 P.S. §§ 1303.101, et seq., in 2002.
For a physician or nurse defendant, a plaintiff would be able to file a medical professional liability action not only in the county where the cause of action occurred, but also in any county where that defendant may be served. In other words, a case may be filed and maintained in any county in which the person is physically present at the time of service, any counties containing a residence of that person, and/or any county containing an "office or usual place of business" of that person.
With respect to legal entity defendants, such as hospitals and practice groups, a case may be maintained in any county that the defendant "regularly conducts business," along with any county that contains its "registered office or principal place of business."
Importantly, as long as a county is considered a proper venue for one defendant, it will be considered a proper venue for all defendants in the action.
The Civil Procedural Rules Committee's Explanatory Comment states that the Amendment is "intended to restore fairness to the procedure for determining venue regardless of the type of defendant." The Explanatory Comment also notes that in the fifteen years since the addition of these Rules, there has been a significant reduction in the number of medical professional liability actions and a resultant decrease in the amount of claim payments. This amendment intends to remove what the Committee characterizes as the "special treatment" of defendants in medical professional liability actions, "which no longer appears warranted."
The Committee's rationale, however, fails to consider the General Assembly's "Declaration of Policy" on venue enacted as part of the MCARE Act: "The General Assembly further recognizes that recent changes in the health care delivery system have necessitated a revamping of the corporate structure for various medical facilities and hospitals across this Commonwealth. This has unduly expanded the reach and scope of existing venue rules. Training of new physicians in many geographic regions has also been severely restricted by the resultant expansion of venue applicability rules. These physicians and health care institutions are essential to maintaining the high quality of health care that our citizens have come to expect." 40 P.S. § 1303.514(a). The MCARE Act also created a commission, comprised of representatives from all three branches, charged with analyzing the issue of venue as it related specifically to medical professional liability actions and was a precursor to the amendment of the venue rules in 2003. The current proposed Amendment seeks to counteract this coordinated and deliberate effort.
The real world consequence of this amendment will be a return to the old "forum shopping" days when Philadelphia courts, in particular, were clogged with medical malpractice from the outlying counties, attracted by the history of large jury verdicts coming out of Philadelphia County. Forum shopping is already prevalent in today's non-medical professional liability actions, and there is no reason to believe that this change would not result in bringing many county-centric cases back into the Philadelphia court system. This would not be good for litigants or the judiciary. As implicitly recognized in the MCARE Declaration of Policy, it would be deleterious and unfair to hospitals and health providers across the Commonwealth if each one could be forced to litigate issues of professional negligence in any plaintiff-friendly courthouse in the state with which they have some remote connection. It would be doubly unfair for health care providers that have no connection at all to a jurisdiction such as Philadelphia, but who happen to be co-defendants in a case in which service on another defendant could be effectuated there. The proposed amendment works against the efforts of the Commonwealth's legislature and judiciary approximately fifteen years ago to successfully resolve a health care crisis in this state. Worse, the Committee's Explanatory Note cites the success of Rule 1006(a.1) in reforming medical professional liability actions as the reason for its proposed revision.
You can review The Notice of Proposed Rulemaking (Proposed Amendment of Pa.R.C.P. Nos. 1006, 2130, 2156, and 2179), along with the full text of the proposed Amendment here. The Committee is accepting comments, suggestions, or objections until February 22, 2019. Post & Schell is preparing comments for submission. Please provide any feedback regarding this rule change to the attorney handling the Firm's response:
A. Bryan Tomlinson, Professional Liability Department
Post & Schell, P.C.
btomlinson@postschell.com
(215) 587-1017