PADONA Journal Publishes Health Care Chair Paula Sander's Analysis of Clinical Lab Act Changes and Impact on Nursing Homes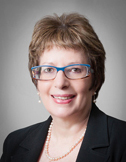 In an article for the January-April 2014 issue of the Pennsylvania Association of Directors of Nursing Administration (PADONA) Journal, Health Care Chair Paula G. Sanders provides analysis of Pennsylvania Senate Bill 1042, which amended the Clinical Laboratory Act for the first time since the 1970s.
Ms. Sanders writes that the law is likely to have an impact on nursing homes, the full extent of which remains to be seen. She notes:
"The intent of the law appears to have been to prohibit kickbacks, rebates, and fee-splitting for lab services, as well as to stop labs from co-locating collection stations in the offices of unrelated providers. As written, however, the scope is potentially much broader. It is possible, for example, that the law could have the unintended consequences of prohibiting clinical labs from providing venipuncture services in a nursing home, even when those services are paid for at fair market value. Likewise, depending on how the terms "collected or handled" are ultimately interpreted, the law may make it difficult...for a clinical lab to transport blood samples drawn by nursing home personnel..."