Pat Byrne Serves on Opioids and Compounding Pharmacies Panel at Insurance Society of Philadelphia's 2018 I-Day on April 12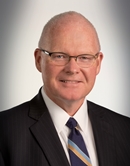 Workers' Compensation Principal Patrick R. Byrne served on the panel discussion, "Opioids and Compounding: A Crisis: Implications on Workers' Compensation Medical & Claims Cost," at the Insurance Society of Philadelphia's (ISOP) 2018 Philly I-Day at 2:15 pm ET on April 12, 2018. The panel also included Dr. Jill Rosenthal, MD, MPH, FACOEM, Senior Vice President and Chief Medical Officer, The Zenith Insurance Company, and Phil Walls, RPh, Chief Clinical Officer, myMatrixx, and was moderated by Jasmin Afanador, RN, CCM, Medical Management Manager, The Zenith Insurance Company.
The panel presented facts and statistical information leading to the medical and personal/human dynamics as well as legal issues surrounding the opioid crisis. The panel also examined:
How compound medication is being prescribed at extreme pricing levels exploiting the loopholes in the workers' compensation system.
Humanistic, socio-economic, and financial impacts, with suggested proactive legal and medical measures to be taken.
Recent lawsuits by pharmaceutical manufacturers and a national carrier against pharmacies and doctors.
The issue of compounding medicines where doctors and lawyers are participating in the referral and therefore the money.
Solutions and defense against these specific issues.
ISOP's Philly I-Day is the Delaware Valley's largest educational and networking event for insurance and risk management professionals. The annual event focuses on relevant and emerging trends influencing the insurance and risk management industries.