Pat Lamb and Amanda Hammar Examine Federal Pre-emption of State Products Liability Laws for The Legal Intelligencer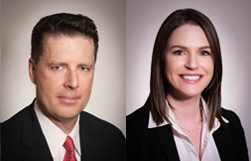 In The Legal Intelligencer's November 2015 Personal Injury Supplement, Casualty Principal Patrick C. Lamb and Associate Amanda R. Hammar examine the factors that have impacted federal pre-emption of state products liability laws and regulations. Typically, these laws "dictate how manufacturers, distributors, suppliers and retailers are to produce, package, distribute and sell merchandise to consumers through the stream of commerce."
However, Mr. Lamb and Ms. Hammar explain in their article:
"While the new standards established by the Pennsylvania Supreme Court in Tincher v. Omega Flex, 104 A.3d 328 (2014), seem to provide both Pennsylvania consumers and manufacturers with an advantage (depending upon which side is making the argument), counsel for both sides should always consider how the affirmative defense of pre-emption can severely limit, if not totally negate state law claims."
They go on to offer related insights for practitioners:
"When defending a state law claim for products liability, it is important to research and know all state and federal laws that govern not only the product itself, but the overall industry in which the product is found. Be sure to flesh out any potential arguments you may have for pre-emption, beginning of course with the existence of any express pre-emption provisions or savings clauses. Analyze the federal regulations in accordance with any applicable state laws for direct conflict or the impossibility of mutual compliance. Finally, evaluate the balance of state and federal power in the field to determine whether the states were given any deference by Congress to govern."