Paul A. Logan Joins Post & Schell's Construction Practice Group in the Firm's Philadelphia Office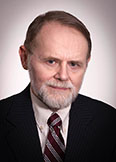 Philadelphia, PA – January 3, 2018 – Post & Schell, P.C. today announced that Paul A. Logan has joined the Firm as a Principal in the Firm's Construction, Government Contracts & Surety Law Practice Group, resident in its Philadelphia, PA office. He joins the Firm from Powell, Trachtman, Logan, Carrle & Lombardo P.C., where he served as a founding Shareholder.
Mr. Logan is the fourth major addition to Post & Schell's Construction Group over the past year. Principal Michael Winfield joined the Group in November 2017 in the Firm's Harrisburg Office, and Principals Mason Avrigian, Jr. and Jeffrey Wallack joined the Group in Philadelphia in February 2017. With the addition of Mr. Logan, who is barred in Delaware, Maryland, New Jersey, North Carolina, and Pennsylvania, Post & Schell's Construction Group extends its representation of clients throughout the mid-Atlantic region from its offices in Pittsburgh, Harrisburg, and Philadelphia, PA, and Washington, D.C.
"The addition of Paul Logan continues a strategic expansion by the Firm in the commercial construction and infrastructure sectors, both geographically and with enhanced sophistication of practice," said A. James Johnston, President & Chief Executive Officer of Post & Schell, P.C. "We continue to see increased demand for legal services in the commercial construction, government contracting, and infrastructure arena throughout the mid-Atlantic. Paul adds a strong client base to the Firm, as well as the ability to deepen our geographic reach counseling clients on construction procurement, contracting, regulatory compliance, claim mitigation and avoidance, dispute resolution, litigation, and arbitration."
Mr. Logan focuses his practice on the representation of owners, contractors, material suppliers and other construction-related businesses on matters concerning local, state, and federal governments via General Services, OSHA, SEPTA, the Federal Aviation Administration (FAA), the Federal Highway Administration (FHA), the Environmental Protection Agency (EPA), and state departments of transportation, among many others. He handles complex construction litigation, commercial litigation, real estate development and law, contracts and specifications, and transactional matters that frequently arise from his clients' business pursuits. This includes complex engineering, construction, commercial and civil rights litigation, and appellate practices at all levels.
"Post & Schell offered a robust platform to strengthen my practice and help meet a growing demand among their clients," said Mr. Logan. "To be part of a group that spans the mid-Atlantic – including Pennsylvania, New Jersey, Delaware, Maryland, D.C., Virginia, and North Carolina – allows us to represent the interests of large contractors that operate throughout the region on both public and private projects. I am excited to be part of the continued growth of Post & Schell's Construction Practice Group."
Prior to entering private practice, Mr. Logan served as Assistant Attorney General for the Pennsylvania Department of Transportation (PennDOT). While there, he handled major highway, bridge, and environmental cases before state and federal courts and the Pennsylvania Board of Claims.
Mr. Logan is a frequent speaker in the construction and legal industries and has provided educational sessions for the Associated Pennsylvania Constructors (APC), the ASHE, and the Association of Architectural Engineers. He has lectured on construction law for the Pennsylvania Bar Institute (PBI) and he was the only non-government attorney to speak at the APC's conference concerning the PennDOT's contract administration.
He was a National "Blue Ribbon" panelist assigned to study and report to the FHA on settlement of state highway construction claims involving federal funding and participation and was selected to speak at the FAA's airport seminar on claim resolution. Mr. Logan currently serves as an adjunct Associate Professor at Drexel University's College of Engineering and teaches a graduate-level course on construction scheduling. He has also served as an engineering lecturer at Penn State.
He is a 1979 graduate of University of Toledo College of Law and holds a B.S. degree in Engineering and Business from the University of Illinois. Since 2003, Mr. Logan has been named a Pennsylvania Super Lawyer in the Construction Litigation category and is AV Preeminent peer review rated with Martindale-Hubbell.

About Post & Schell, P.C.
Post & Schell, P.C. is committed to defining, measuring and achieving legal excellence. We provide sophisticated legal services and strategic counseling to highly regulated industries and their directors, officers, and stakeholders regionally and nationally. Our attorneys provide our clients with problem-solving and efficient representation in transactional, litigation, regulatory, compliance, corporate, and public policy matters.

With offices in Washington, D.C., Philadelphia, Pittsburgh, Princeton, NJ, Harrisburg, Lancaster, and Allentown, PA, our attorneys represent industries in a variety of venues and geographic markets.